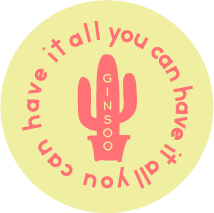 기 [Gi] means the 'process of becoming' and 소오 [Soo] means 'like water', therefore, GINSOO is meant to translate as 'the process of becoming like water'. GINSOO is shaped around your life, and never the other way around.

GINS00 has one mission - to celebrate the messasge that "Your Body is Your Art".
Versatile yet beautiful, innovative yet principled, dynamic yet dependable - no compromise is necessary for the #GINSOOARMY. You do you, whenever or whatever.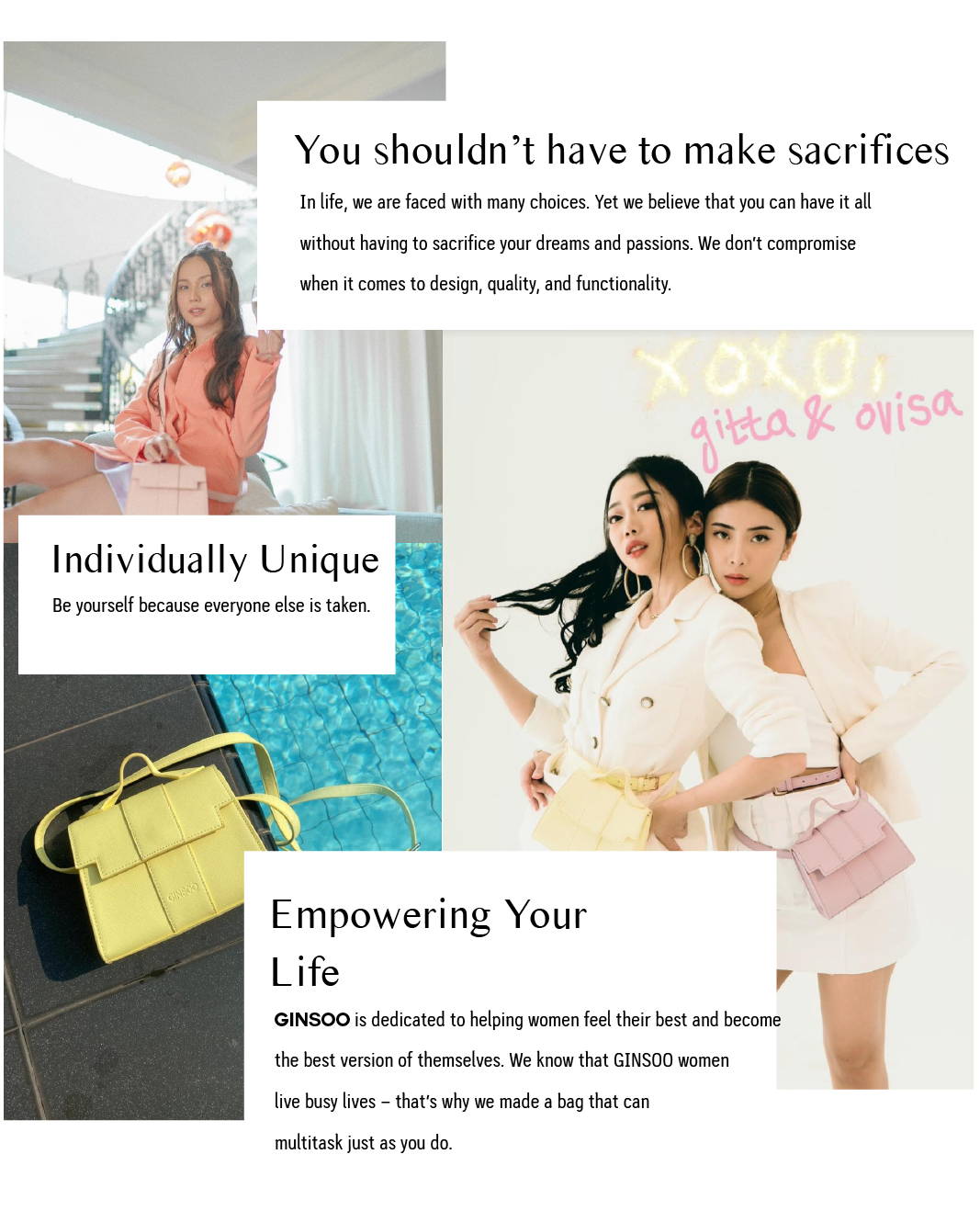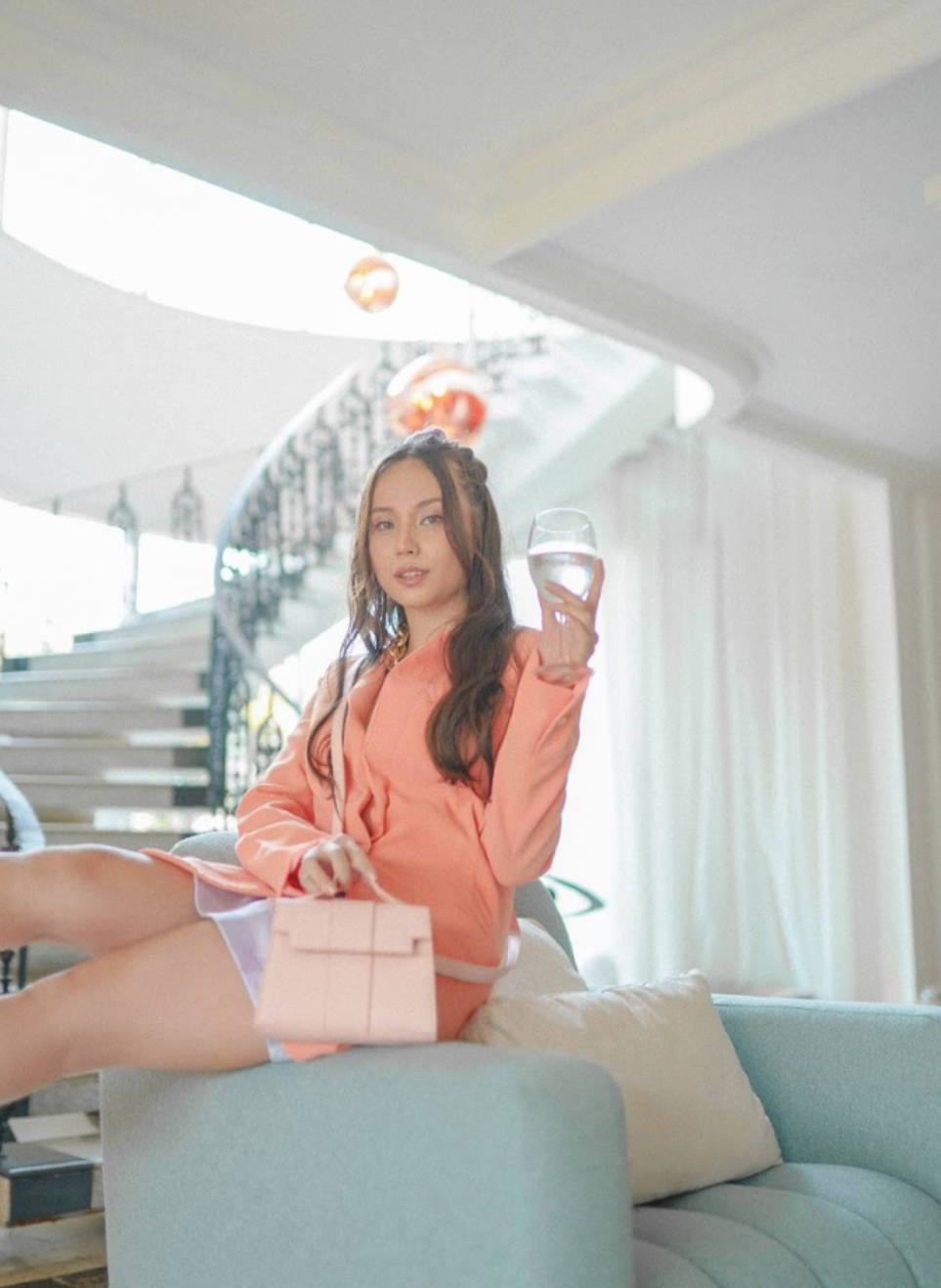 You shouldn't have to make sacrifices
In life, we are faced with many choices. Yet we believe that you can have it all without having to sacrifice your dreams and passions. We don't compromise when it comes to design, quality, and functionality.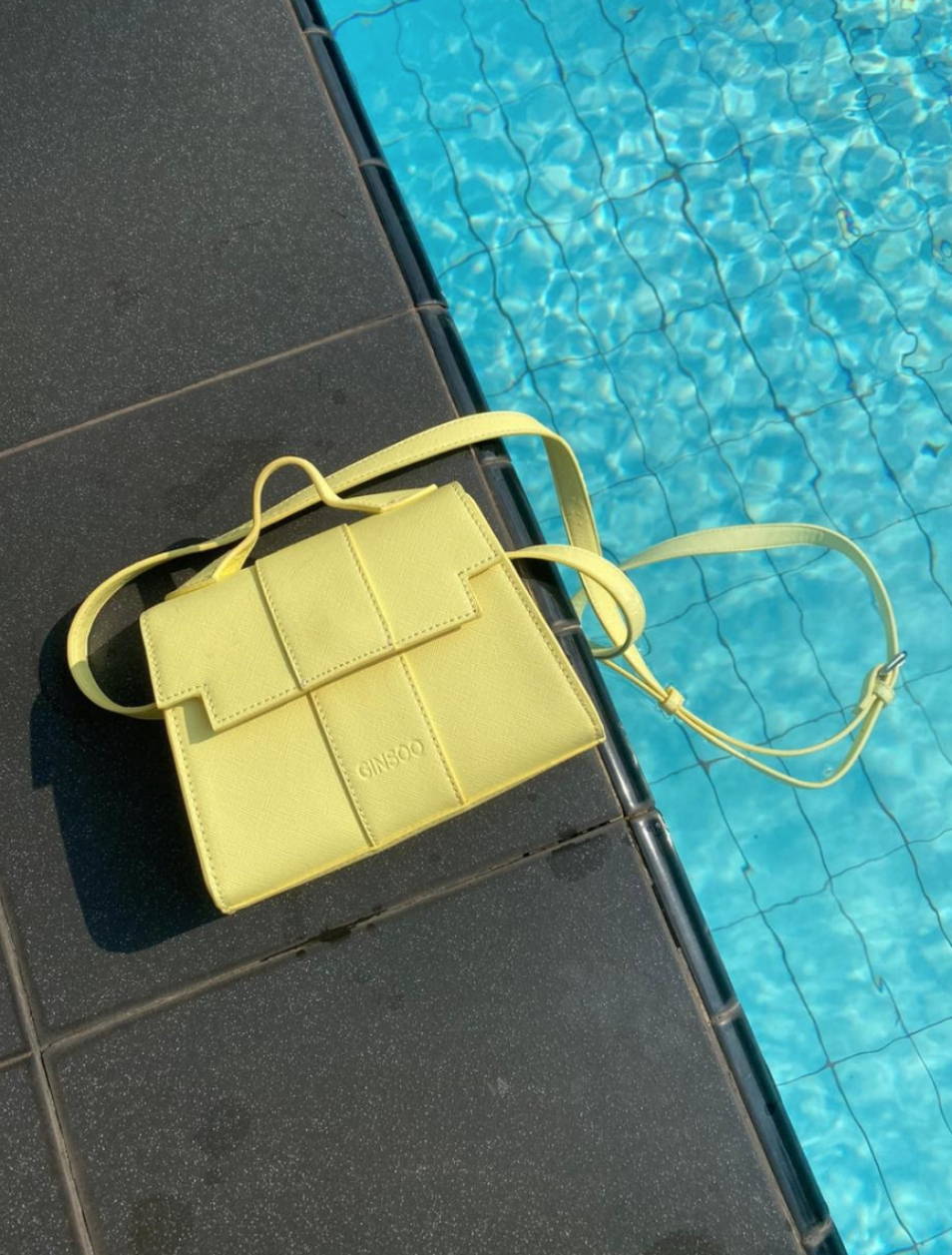 Be yourself because everyone else is taken.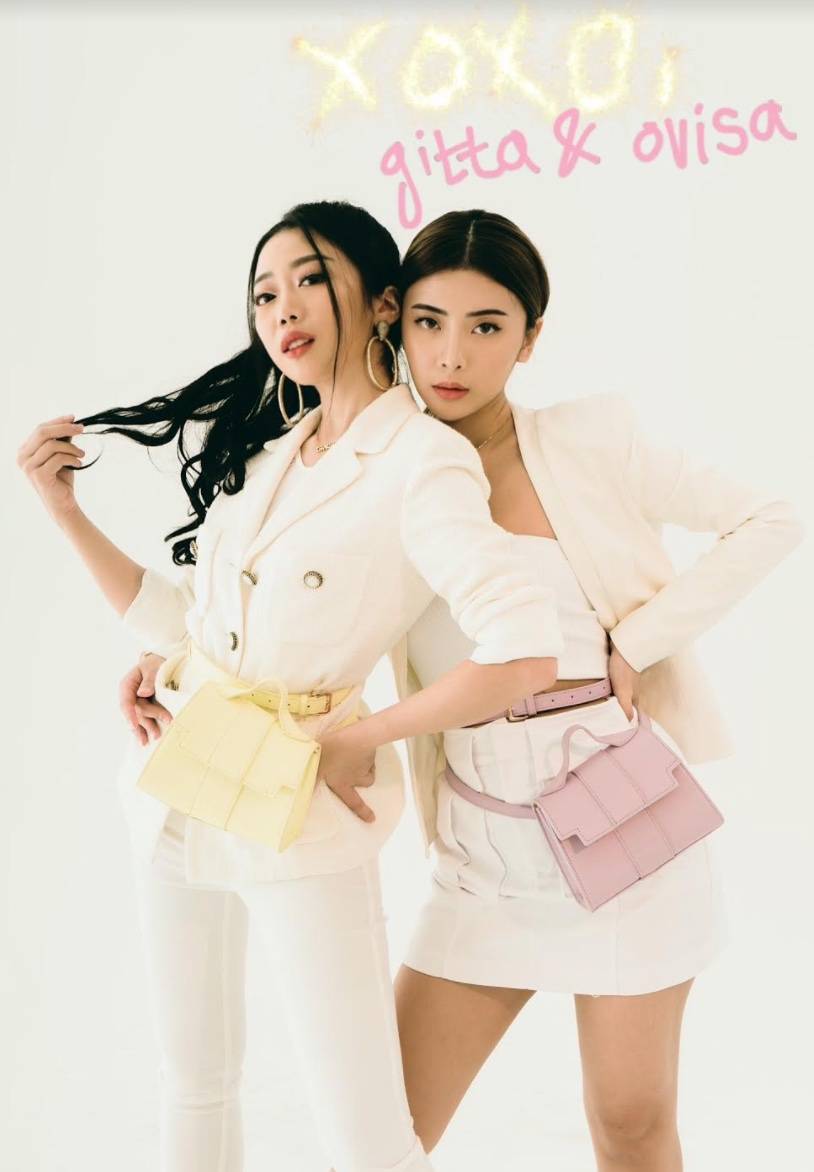 GINSOO is dedicated to helping women feel their best and become the best version of themselves. We know that GINSOO women live busy lives - that's why we made a bag that can multitask just as you do.